What is purpose-driven Organization?
Purpose-driven organization is a content of the organization and a form of organization that gives purpose in life to the participants, and they in turn create purpose.
I found myself in my student life with self organizing groups opposing the school like character in the University which has been introduced by the Bachelor and Master-System. The underlying question I found most impactful during this period was:
"What would you do, if you would be free and would be able to communicate and cooperate on a level in which everybody is valued equally?"
If you ask this question it doesn´t really matter if there is money or not. People would start to do what they like and they would be motivated and grow by the support of a collaborative process to reach together bigger goals.
I consider myself a curator of communication and motivation.
Contact me for a free first meeting if you have any questions like:
What is my true motivation?

How can I work as a team with full motivation on something meaningful?

How can I realize my dreams and the dreams of each of us?
To give you an idea, I gathered some of my past work. I founded these institutions and organized several events including cooperate design, content, internet presence, workflows and conferences :
References
I co-founded this organization and organized between (2017-2019) two big conference with about 700 people and several symposia, with up to 30 experts on consciousness research.
I worked for the EUSG as a research director in 2017, planning collaborations and publication with its fellows and co-workers.
Akademie für Bewusstseinsforschung
The organization Academy on Consciousness Research (2016-2017) does not exist anymore and was cofounded by me. The branding, the concept, and the executions of the organization and events were part of my endeavors. We achieved to organize for almost two year each week at least one lecture and self-exploration workshops. The cofounder Rudolf Kappelner continued on his own with Schule des Bewusstseins and I started with the Existential Consciousness Insitute.

Together with the organizing team of CHAGS, we organized a seminar for students of the sociology department to help them to organize themselves and the 3rd ISA Forum with 4000 international visitors.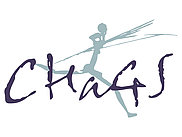 The Chags Conference was organized by the lecturer Khaled Hakami and a group of students. We used an egalitarian way of organization, for 400 international visitor in Vienna.
I initiated this first conference that was organized from students for students as a part of the international anthropological student network (MASN).